African German Entrepreneurship Academy (AGEA)
An Energetic Network for Entrepreneurship in Africa
Welcome to the Network for Entrepreneurship Education and Promotion in Africa
African German Entrepreneurship Academy (AGEA) is a joint initiative consisting of a dynamic network coordinated by the International Small Enterprises Promotion and Training (SEPT) Competence Center at Leipzig University (Germany). The network collaborates with its dedicated academic and business partners in Africa and Germany. The aim is to promote cutting-edge practice-oriented entrepreneurship education, entrepreneurship promotion and start-ups and businesses development in Africa. AGEA contributes to improving graduate employability through the inclusion of a high level of hands-on training in African partner universities.
AGEA empowers Higher Educational Institutions in entrepreneurship promotion activities, especially entrepreneurship promotion initiative, encourages the establishment of vibrant university-business linkages and knowledge sharing between universities and business associations in Germany and African partner countries.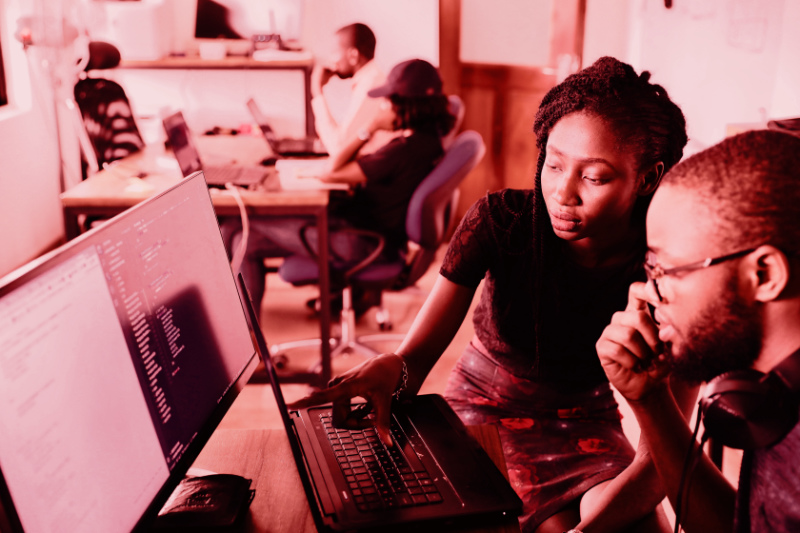 The call for application for the International Germany Alumni Training Seminar Entrepreneurship for Agriculture: Methods, Energy, Ranch 4.0 (E-FARMER 4.0) is open. Today, agriculture in most African countries is predominantly structured by smallholder farmers (80%) with a limited level of mechanization. While there is growing pressure to increase production,
ACCESS Benin, led by IRGIB Africa University, organised "The Idea Market" Business Model Competition at 'Le Majestic' from 03 – 04 October 2023. The event was designed with a focus on enhancing the skills of participating entrepreneurs in three areas: Investor Impressions: Entrepreneurs learned to develop presentations that capture
From 31 August to 04 September 2023, AGEA, in collaboration with the Digital Logistics Project, organized a five-day Green Economy Study Tour as a follow-up to the AGEA Business Idea Competition 2023. The event hosted six start-up teams of the seven finalists of the 2023 AGEA Business Idea Competition
The AGEA network currently offers services in
Entrepreneurship education and promotion in African Universities
AGEA Business Idea Competition
Promoting African Start-ups
Support for Africa-oriented start-ups in Germany
Entrepreneurship education and promotion in African Universities
AGEA offers training programs for entrepreneurship facilitators in our partner higher educational institutions in Africa. The program is based on a concept for the establishment of university-based entrepreneurship promotion. Offers include capacity building to establish entrepreneurship and incubation centres, curricular development for entrepreneurship and innovation management, and trainers' training, among others. We introduce well-tested coaching tools and mentoring approaches to support start-ups that emerge from academic research and teaching. The Self Management Initiative Leipzig (SMILE), the entrepreneurship promotion initiative at Leipzig University, has applied these tools in its training and has effectively assisted the founding of over 560 Start-ups in Germany over the last 15 years. SMILE is an invaluable resource capacity available to AGEA for supporting entrepreneurship development in Germany and Africa.
Explore our entrepreneurship promotion training manuals in Resources.
AGEA Business Idea Competition
Promoting African Start-ups
Support for Africa-oriented start-ups in Germany Several start-up enterprises and projects have emerged to implement the ideas developed and nurtured during various AGEA project activities and interventions such as training, international summer schools, coaching and mentoring workshops, entrepreneurial idea competitions, etc. A number of these start-ups have become established businesses due to the support and opportunities provided through AGEA. We highlight a few of these start-ups as evidence of the impact (potential) of AGEA in unearthing and support entrepreneurship development in Africa and Germany.
Within the broader AGEA network, several projects contributing to entrepreneurship development in Africa are ongoing. Consistent with the collaborative spirit of AGEA, these projects are being implemented jointly with different academic and business partners in Africa and Germany. Unlike the main AGEA project with no specific focal area or industry of entrepreneurship promotion activities, these projects have focal topics, such as biodiversity, vocational training, information technology, education, etc. German public funds support these projects through the German Academic Exchange Service (DAAD).
Implementation of projects within AGEA has generated valuable resources in the form of knowledge and expertise in entrepreneurship education and promotion in Africa. These resources include research publications, handbooks, guidelines, training materials, subject-matter experts, etc., for managing or providing support to the entrepreneurship development processes. Though these resources might be context-specific, they can be adapted to different situations.
You are also invited to explore our gallery to relive our exciting and educative events.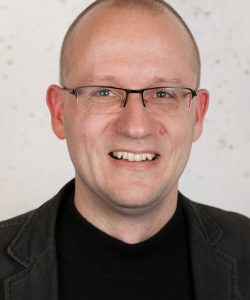 Director
SEPT Competence Center
Leipzig University, Germany
Coordinator
SEPT Competence Center
Leipzig University, Germany
An energetic and dedicated team supports the activities of AGEA at Leipzig University and in the African partner-universities. The team is responsible for coordinating various initiatives and activities within the AGEA Network in Germany and Africa.
Are you interested in joining our network or events? Please send us a message.
SEPT Competence Center
Leipzig University
Ritterstr. 9-13
04109 Leipzig
Germany
SEPT Competence Center
Leipzig University
PF 100920
04009 Leipzig
Germany