 Based on the conviction that the future of our economies relies on innovative Small and Medium-sized Enterprises (SMEs), the International SEPT Program of the Leipzig University (Germany), in 2008 initiated an innovative project called the  "intelligence for innovation – iN4iN". In extending the iN4iN concept to Africa, a partnership with numerous African Universities was established to promote entrepreneurship and innovation in Higher Education Institutions (HEIs).
AGEA empowers Higher Educational Institutions in entrepreneurship promotion activities, especially business incubator establishment, establishing vibrant university-business linkages and knowledge sharing between universities and business associations in Germany and Africa. Thus, the network leverages valuable knowledge and experiences gathered over years of continued research, training, incubation, and partnerships with educational and business partners in Africa and Germany.
Furthermore, AGEA actively promotes south-south knowledge transfer through its two hubs in Africa – Kwame Nkrumah University of Science and Technology (KNUST) in Ghana and INES-Ruhengeri in Rwanda. It organizes Training of Trainers in entrepreneurship promotion and international summer schools for students.
AGEA currently has linkages to 40 Higher Educational Institutions, 7 business associations and companies and 2 Hubs. AGEA is open to establishing new partnerships and additional hubs in the future.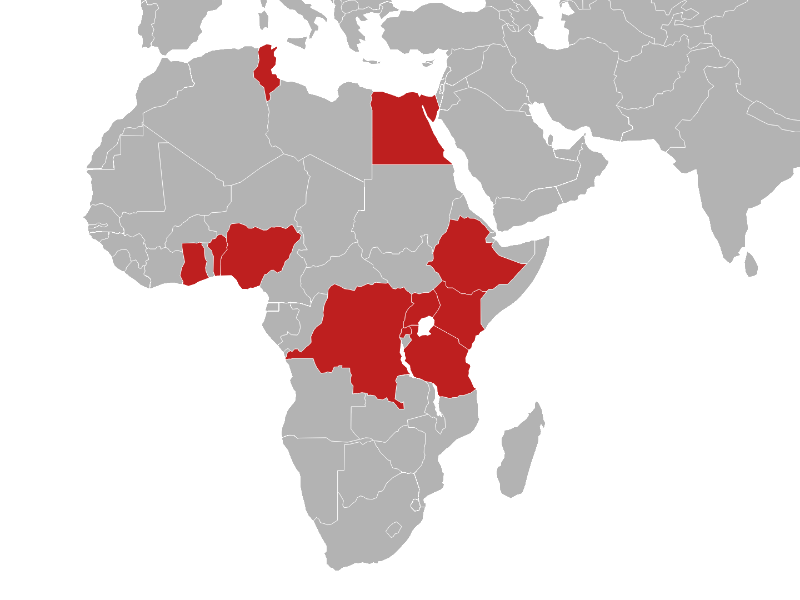 Christian Service University College
University for Development Studies
Takoradi Technical University
University of Mines and Technology
Sunyani Technical University
Garden City University College
Akenten Appiah-Menka University
Catholic University College of Ghana
Ghana Communication Technology University_logo
Kumasi Technical University
Koforidua Technical University
Heritage Christian University
Radford University College
SDD University of Business and Integrated Development Studies
University College of Management Studies
University of Tourism, Technology and Business Studies
University of Lay Adventists of Kigali
Institut Catholique de Kabgayi
Adama Science and Technology University
University of Dar es Salaam
Moshi Co-operative University