Ongoing projects within the AGEA Network
and coordinated from the Leipzig University.

African Centre for Career Enhancement and Skills Support (ACCESS) Project 
(2020 – 2024)
The African Centre for Career Enhancement and Skills Support (ACCESS) is a 3.7 million Euro project initiated by the University of Leipzig, Germany, and supported by the German Academic Exchange Service (DAAD) under the Exceed Initiative with funding from the German Federal Ministry for Economic Cooperation and Development (BMZ).
ACCESS seeks to contribute to increasing employability among graduates of African HEIs. This can be achieved by training trainers to re-orient students who can think for themselves, integrate into fast-paced work environments, learn new ways of working and develop creative solutions to real problems.
The key objective of ACCESS is to provide the necessary linkages and platforms for graduate employability and skills enhancement through four main pillars. 1. Capacity building for employability promotion at HEIs. 2. Promotion of University Business Linkage. 3. Employability Research in the African context 4. The already established African German Entrepreneurship Academy (www.ageacademy.de).
The ACCESS project is motivated by the dynamics and complexities in the global employment markets, especially for graduates of HEIs in Africa. ACCESS believes the ongoing changes in the nature of work require a corresponding re-calibration of the skillset and competencies required to function in the world of work going into the future. Thus, the future of work requires new sets of knowledge, skills and abilities from prospective new entrants into future jobs.
A consortium of 7 universities implements the project – 6 African universities: IRGIB Africa University (Benin), KNUST (Ghana), Mount Kenya University (Kenya), University of Ibadan (Nigeria), INES-Ruhengeri (Rwanda), and University of Tunis (Tunisia) – and coordinated by Leipzig University-Germany). The project runs from 2020 to 2024, with a possible extension for another five years after the current phase.
For more information, visit the project website: www.access-centre.org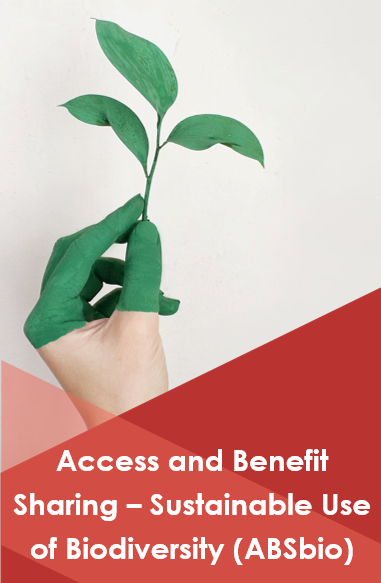 Access and Benefit Sharing – Sustainable Use of Biodiversity 
(ABSbio) (2019 – 2022)
The joint project seeks to introduce entrepreneurship promotion as a cross-cutting issue into existing sustainability and biodiversity programmes at our partner universities in Uganda and Benin. The project partners are Leipzig University (Germany), Makerere University (Uganda) and IRGIB Africa University (Benin).
With this approach, this project enriches the AGEA network with an exciting and vital field of action. The project was developed against the background of two significant challenges in our globalized world:
High unemployment rates due to a lack of meaningful jobs for highly qualified people in the partner countries;
The threat to the rich biodiversity of the countries involved. Critical factors threatening biodiversity are linked to unsustainable business models.
We see the need to enable knowledgeable young scholars to develop better business models for people to benefit from their rich biodiversity sustainably. The core of the project is curricula development and capacity development among trainers at our partner universities.
Through the idea challenge held in 2020, exciting ideas from young scholars in Benin and Uganda were shared, and we will continue working to facilitate such ideas further.For more information:  Robert Meyer (robert.meyer@uni-leipzig.de)

Within the Sur Place project framework, SEPT successfully organizes annual Summer Schools for Master's and PhD students in economics and social sciences since 2017. To this end, SEPT annually invites 30 participants to Leipzig (Germany) for four weeks to take part in workshops and diverse cultural programmes. In this way, the participants expand their knowledge and gain insight into German culture and get to 
know, exchange and network with other students, and support their respective projects.
The Summer Schools focus on the participants' project ideas in research, innovation, and entrepreneurship. The Sur Place project aims to support participants in developing their project ideas and improving their competencies, especially for teaching positions in their respective home countries. The summer school is divided into four major thematic blocks: Innovation Management, Entrepreneurship Promotion, Participatory Teaching Methods and Academic Writing and Research Project Development. These topics are developed by experienced coaches and delivered in the form of inputs and participatory phases.
In 2020, due to the Coronavirus pandemic, new creative ways of knowledge transfer and intercultural exchange had to be found and tried out. The Summer School 2020 was successfully implemented digitally with digital tools such as Mural and joint leisure activities such as online cooking evenings.

Vocation-Oriented Innovative Transformation to Unlock Resources for Employability
(VOITURE)
Willing to address the problems surrounding employability among Tunisian graduates to support University-Business-Partnerships between higher education institutions and business partners in Germany and developing countries, the project partners of VOITURE aim to bundle forces and know-how to support Tunisian universities to prepare their graduates for entering the labour market after completing their studies.
VOITURE contributes to African Entrepreneurship through:
Organizing Summer Schools with students from Tunisian and German Universities
Organizing Idea competitions
Financing prototype development of promising ideas and committed teams
For more information: www.voiture-project.com

Be part of a German Start-up Team!
Promising Start-up ideas from German universities are often looking for IT-experts for collaborative designing and development of initial (first) prototypes. However, finding these needed IT specialists within their regions has proven to be a challenge.
The 
"International Startup Campus"
a project of the universities of Leipzig, Jena and Halle seeks to match German teams that apply for EXIST grant with international young IT experts and complete their teams from the early stages of their application status. The EXIST grant program of the Federal Ministry of Economic Affairs and Energy (BMWi) offers one-year support for innovative business ideas.  More Information: 
EXIST grant.

For more information on the German teams and the profiles of the experts they are interested in, please contact Christian Hauke (
christian.hauke@uni-leipzig.de
)